Sarah Watts, "Museum #9066," Fall 2013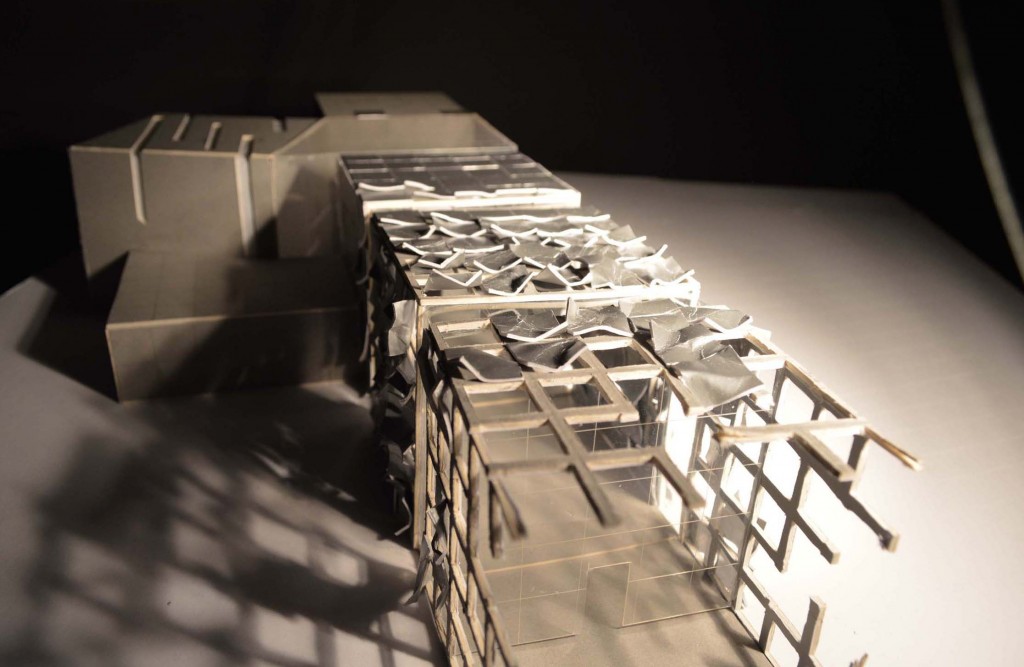 This Japenese Interment Camp Museum conveyed the dehumanization of the Japanese people during WWII. They were stripped from their established families, communities, careers, and identity as an individual; I wanted my design to incorporate this dehumanization with the use of form and light.
Located where the original Rowher Internment camp was, the museum was built from two overlapping grids (one from the cemetery and the other from the remaining hospital stack). The strong connection to the cemetery is present in the beginning and ending of the visitor's experience.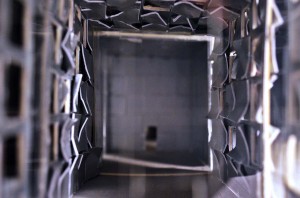 FORM
The building deteriorates as a progression through the cubes, conveying this "dehumanization". 25' x 25' cubes are used to define each space and to define a flat, rigid boundary between the site and museum. Also, the use of orthogonal planning was used to design the internment camps and I wanted to incorporate this kind of planning into my design.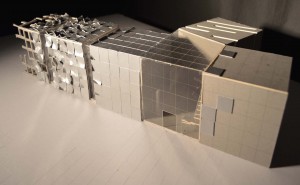 LIGHT
Lighting works simultaneously with the form to convey the determination of the building. Through the progression of the permanent exhibition space, the lighting becomes more chaotic and obscure. In regards to function, the entrance of the museum is very open and lit and the traveling exhibition has dimmed natural lighting.
ORDER
The permanent exhibition is the main space, incorporating the majority of the dismantling façade. The traveling exhibition space is not aligned on the same axis as the rest of the museum. This is because this space may or may not have anything to do with the internment camps based on the traveling exhibits.