Voices of Rohwer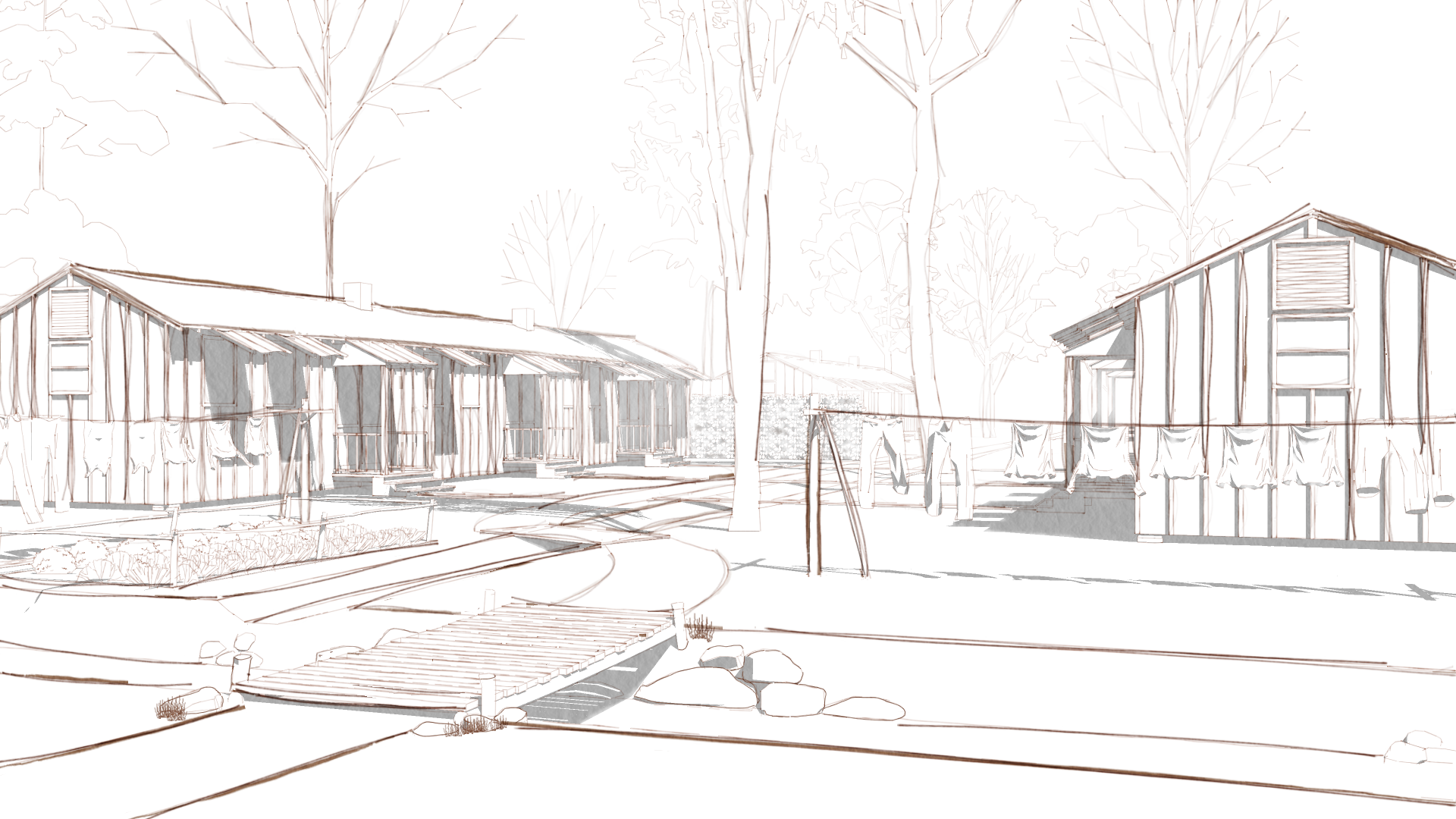 VOICES OF ROHWER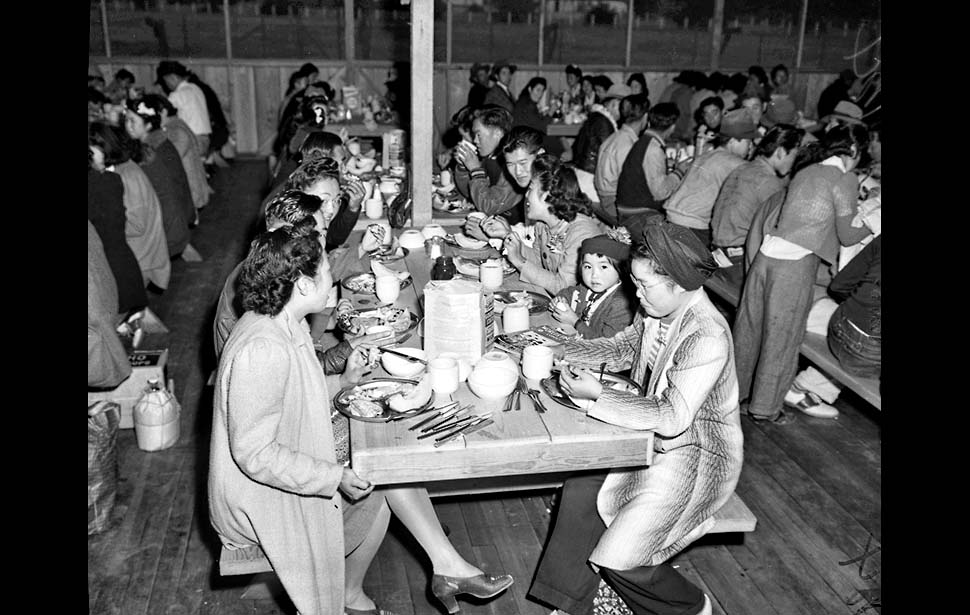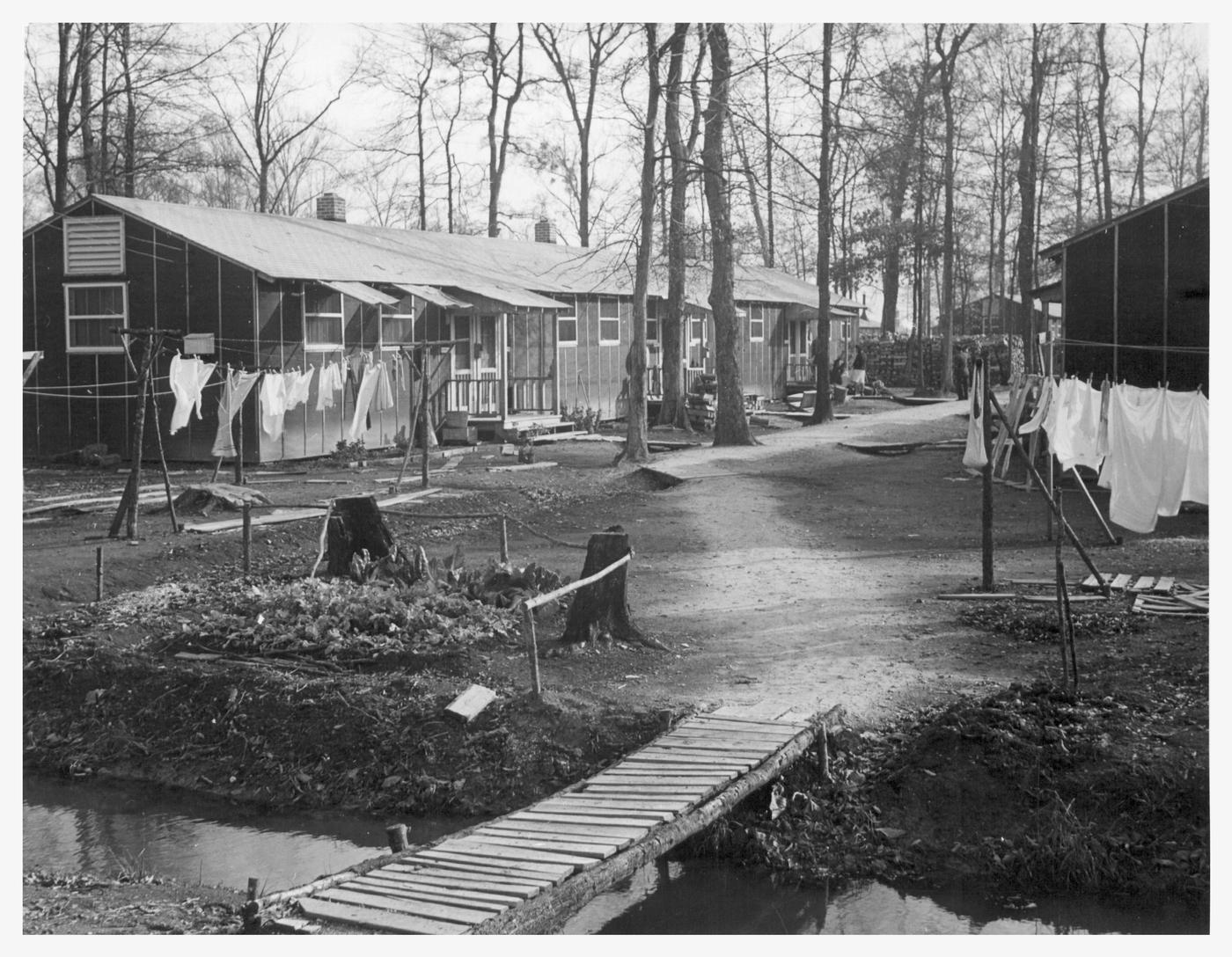 It was like, like, chaos, because you had your bags that you could carry. All of these people getting off the train at one time, one place, trying to figure out where to go, and how you're going to be assigning lodging, and so forth.
Paul S. Sakamoto
The whole thing was very anxiety provoking, because you didn't know how long you would be staying; if you were going to be able to go back to your homes in California, or whether--whether you're going to be shipped to Japan, or whatever. The future was so unknown.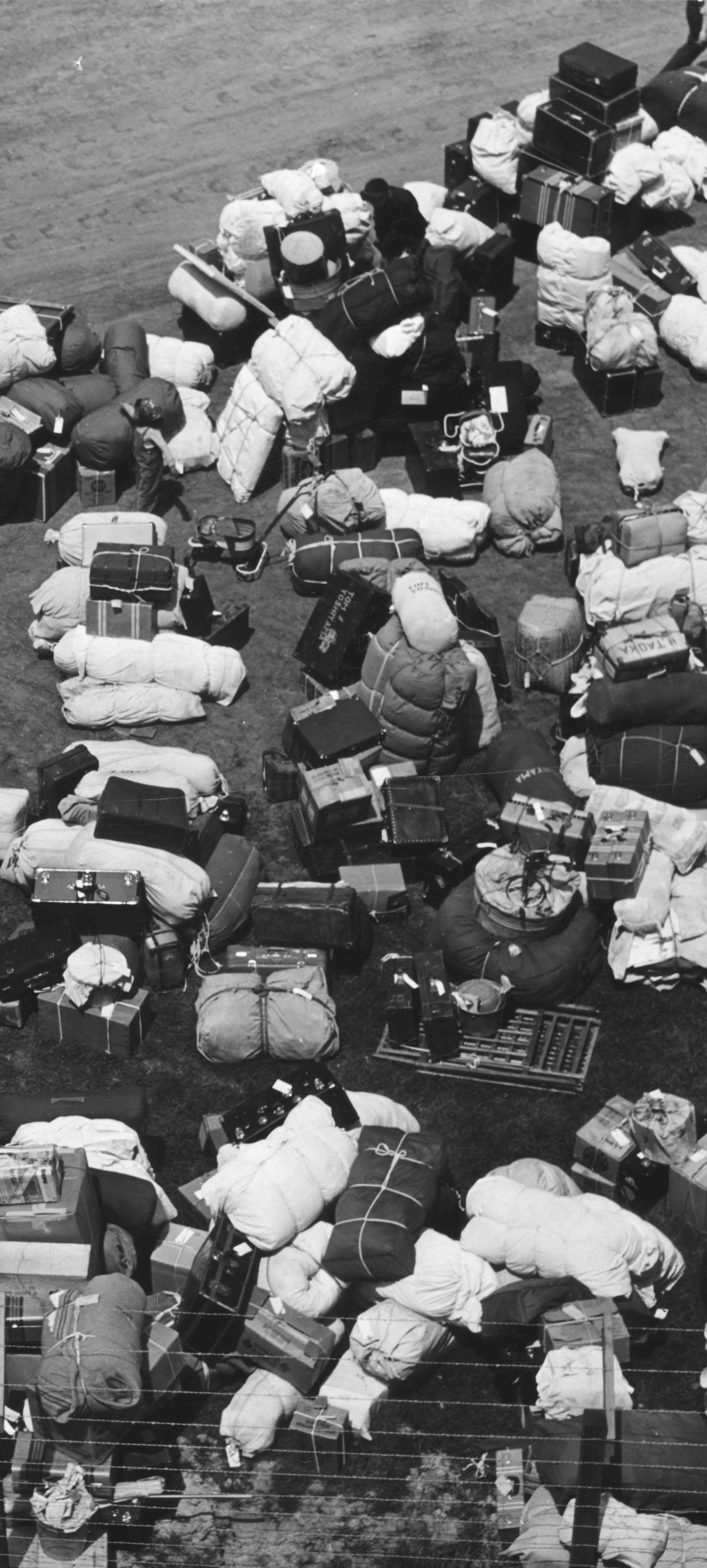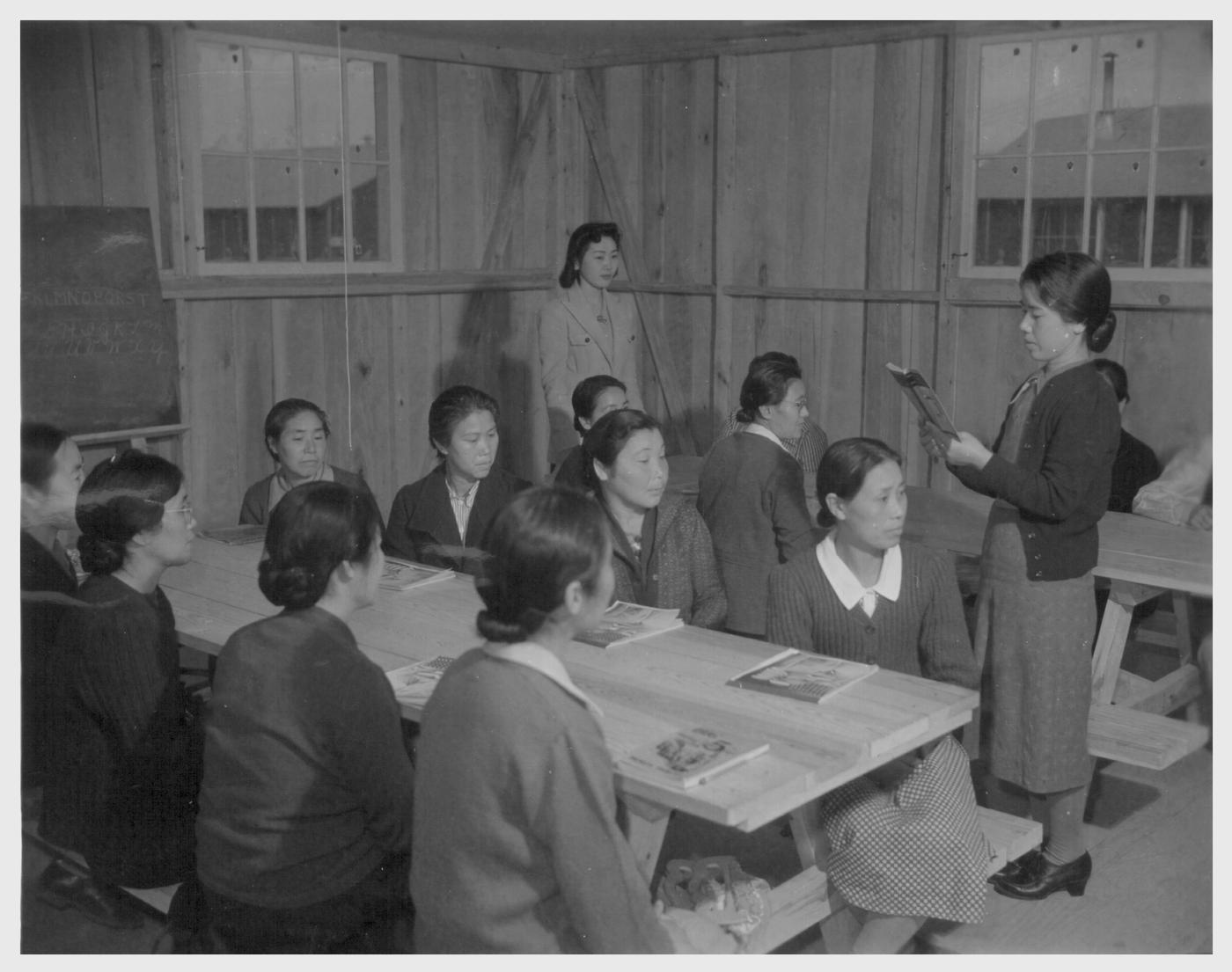 [Young people] could just go to the mess hall and eat their three meals with their friends. They didn't have to go with their family...
Haruko (Sugi) Hurt
There was no family life as such in camp, because family didn't eat together, didn't have to.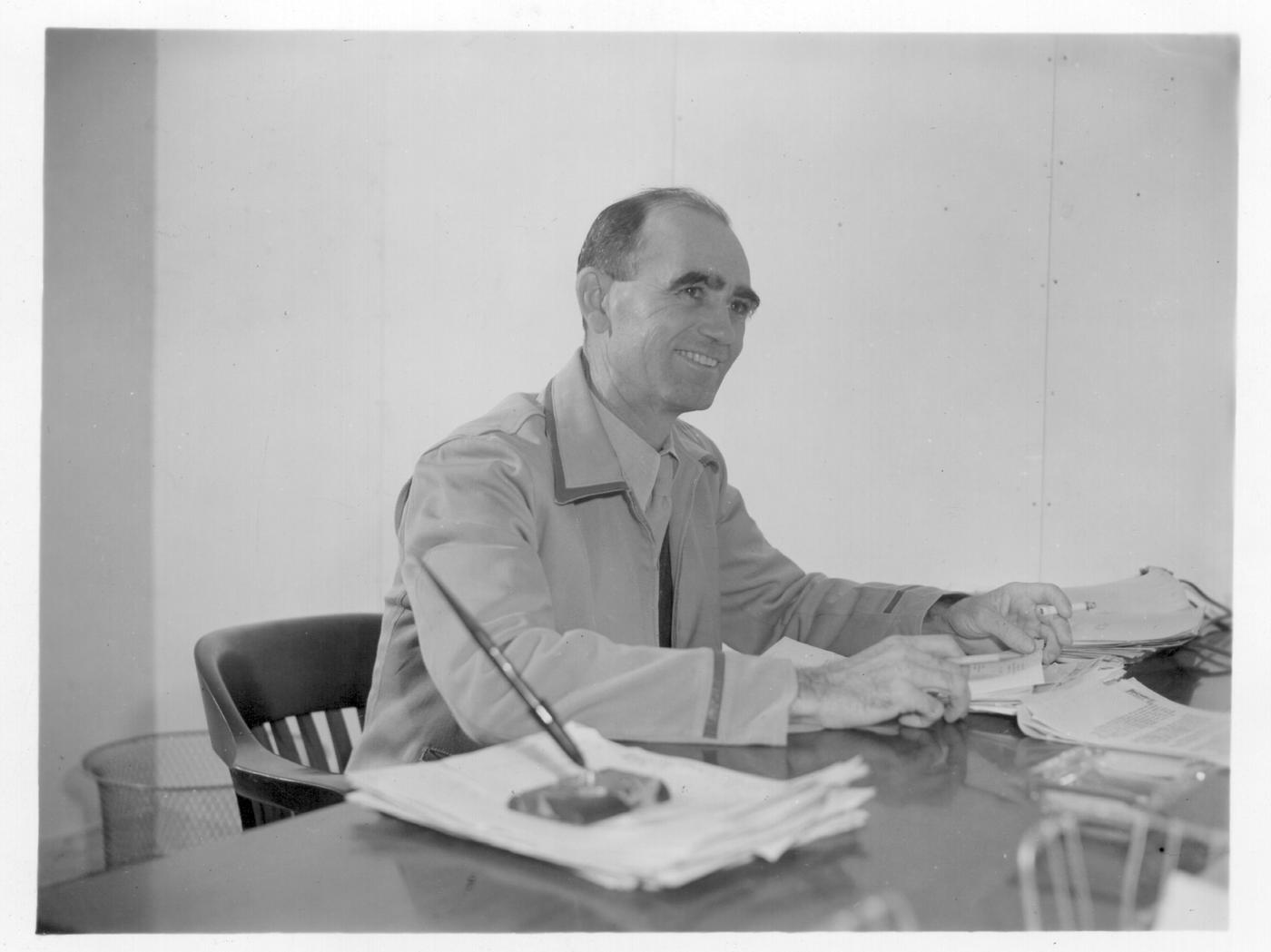 I was very agreeably surprised throughout the life of the Center at the excellent conduct of practically all evacuees. I do not believe that any other similiar-sized segment of our population would have behaved themselves as well under similar circumstances. I feel that a group of average Americans, under similar conditions, would have been continually causing turmoil, strikes, and so on, and that administering such a Center would have been unbearable.
Ray Johnston Project Director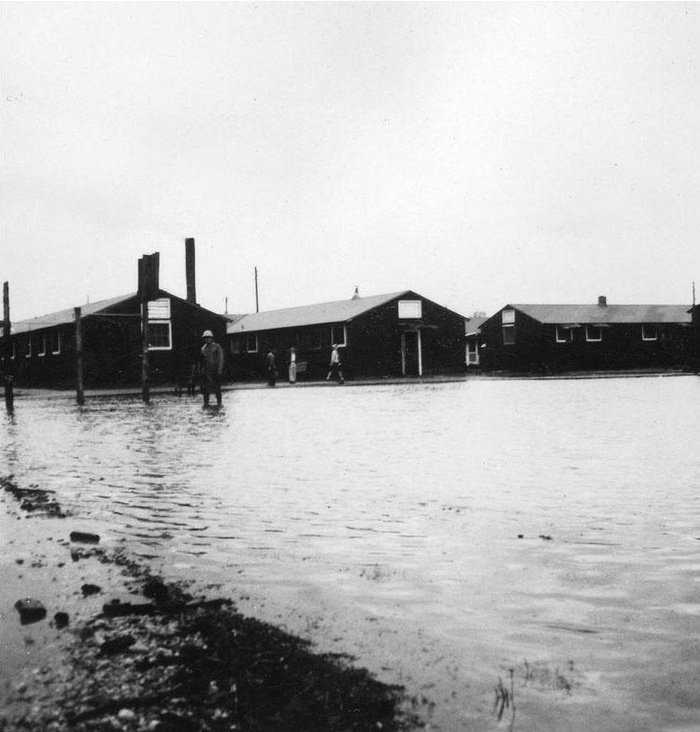 [Rohwer was] far enough south to catch Gulf Coast hurricanes, far enough north to catch Midwestern tornadoes, close enough to the [Mississippi] river to be inundated by Mississippi Valley floods, and lush enough to be the haven for every creepy crawly creature and pesky insect in the world.
Eiichi Kamiya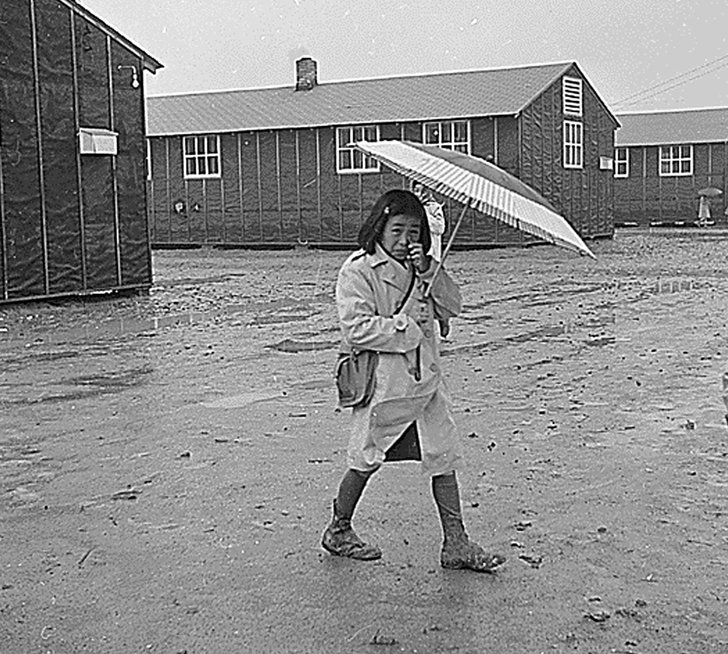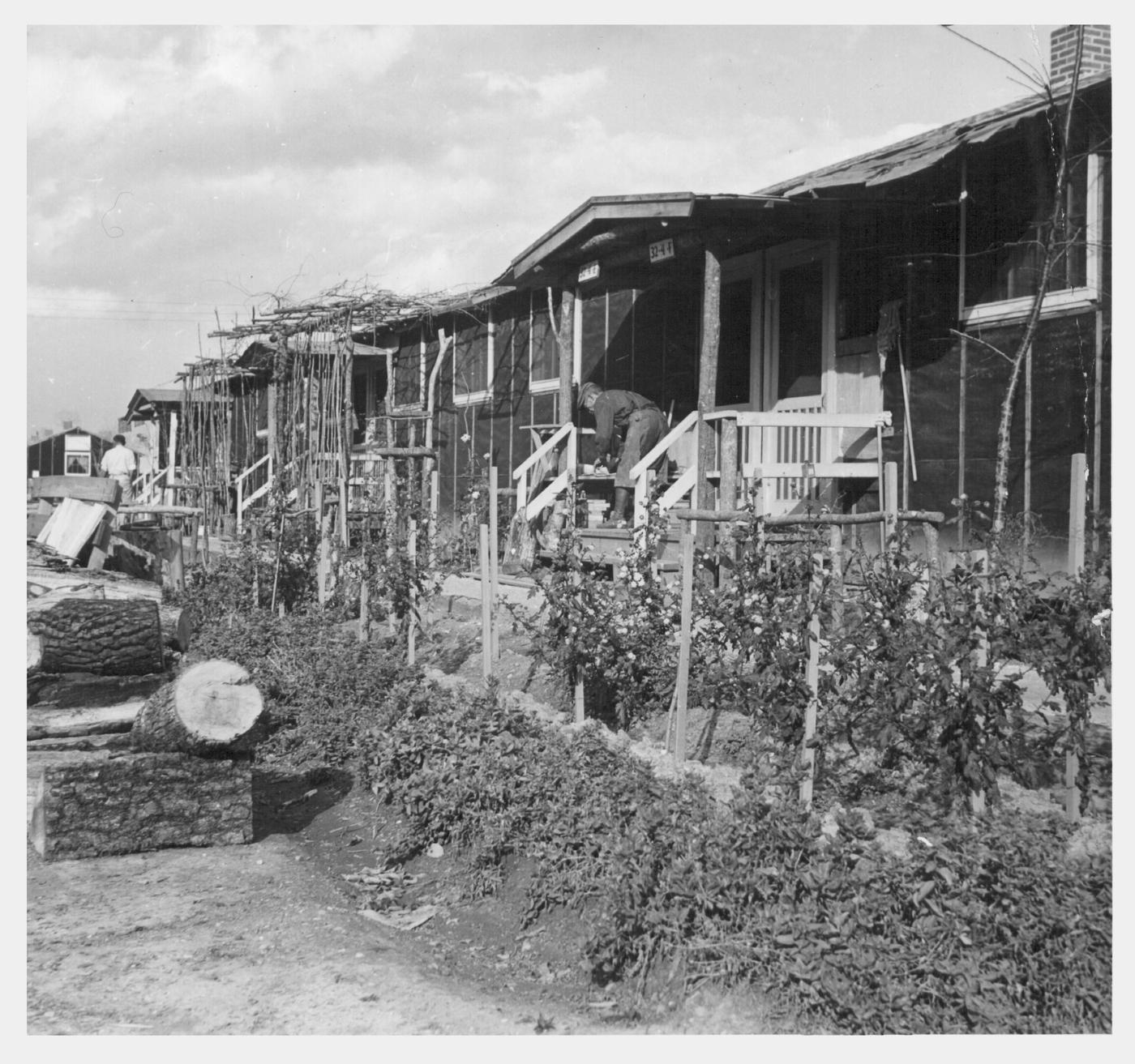 The war became real for me when the two FBI agents came to our home in Long Beach....I was twelve....A black car came right into our driveway. One man went into the kitchen. As I watched, he looked into the oven. Then he went into the parlor and opened the glass cases where our most treasured things were....I followed the man into my mother's and father's bedroom. Strangers do not usually go into our bedrooms when they first come. As I watched, he went into the closet and brought out my father's golf clubs. He turned the bad upside down. I was only concerned about the golf balls, because I played jacks with them....My mother and sisters were weeping.
Yuriko Hohri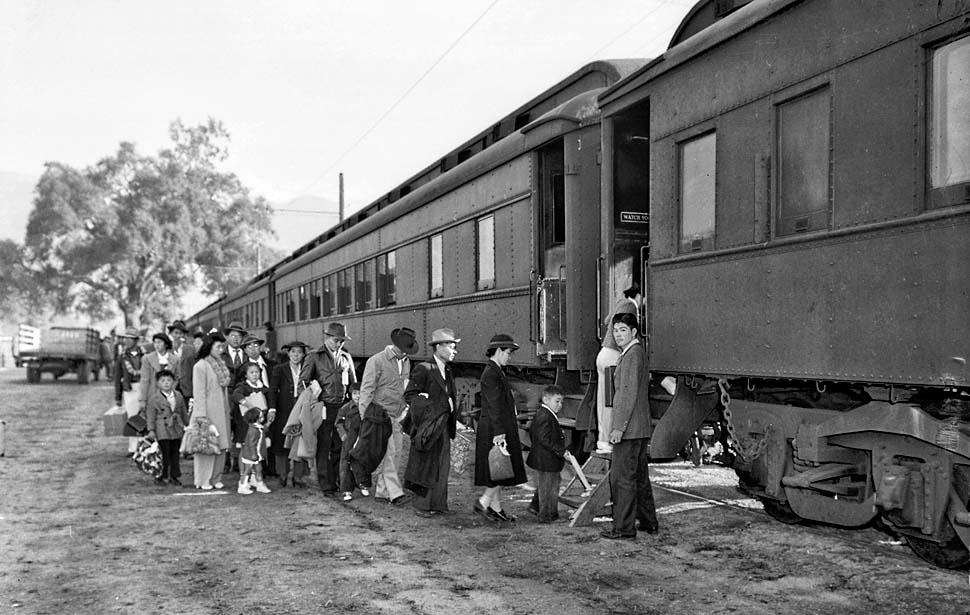 [The train] rolled slowly alongside the barbed wire fence...beyond the fence, a distance away, we could see internees who had arrived earlier lined up and waving forlornly. Mama recognized a friend among the people out to greet us, and she managed a wan smile and wave. Daddy just stared out the window in intense silence. With a final lurch, the train came to a stop. Our grueling three days and two nights were finally over.
George Takei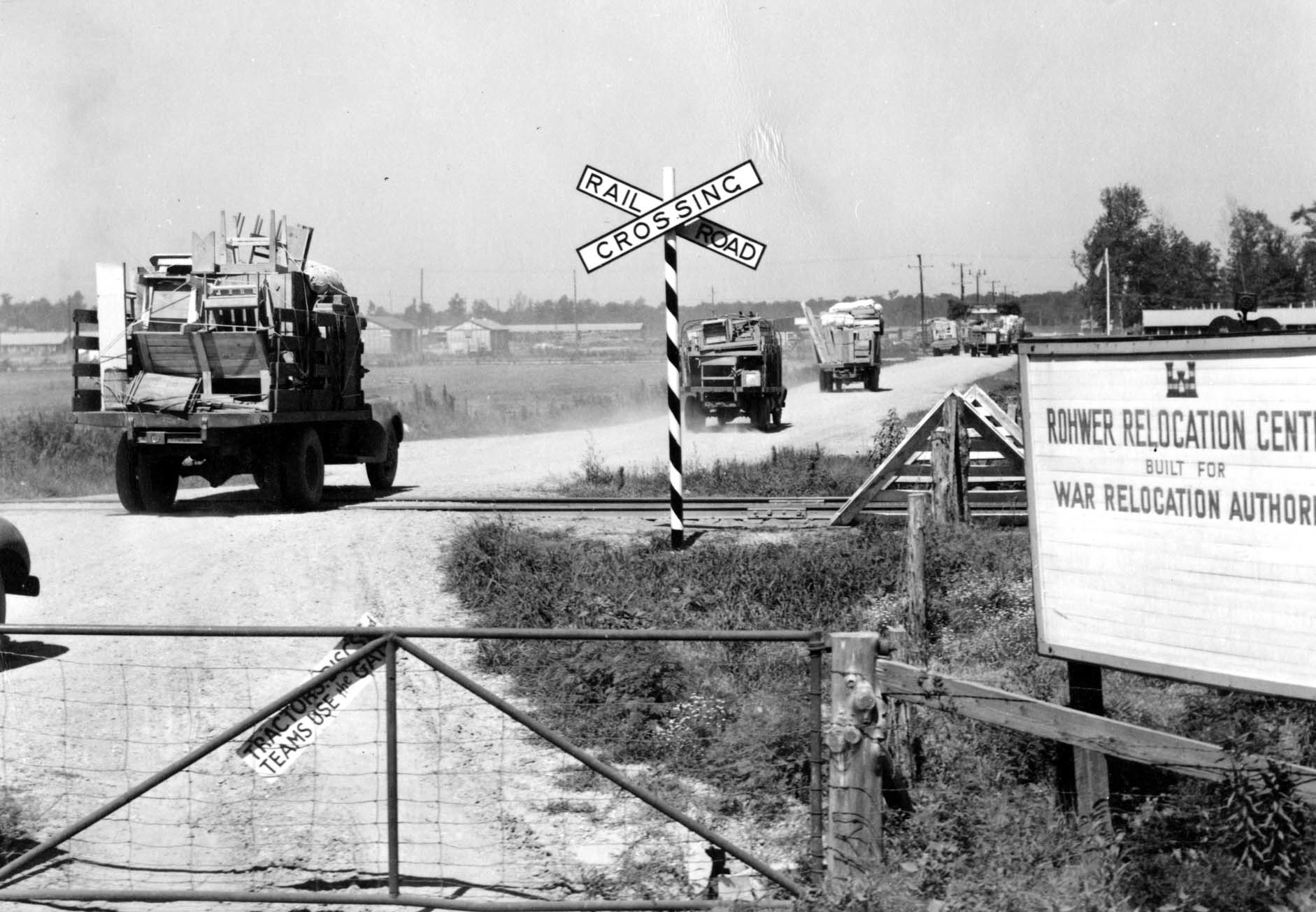 The next order was that we were going to be moved to Arkansas. We had to pack up our belongings again and crate them. This was another sad movement of my life. We came on the first crew. We came by the southern route. It took us three days and four days [sic]. We were in Rohwer, Arkansas at five in the morning.
Hiroshi Ito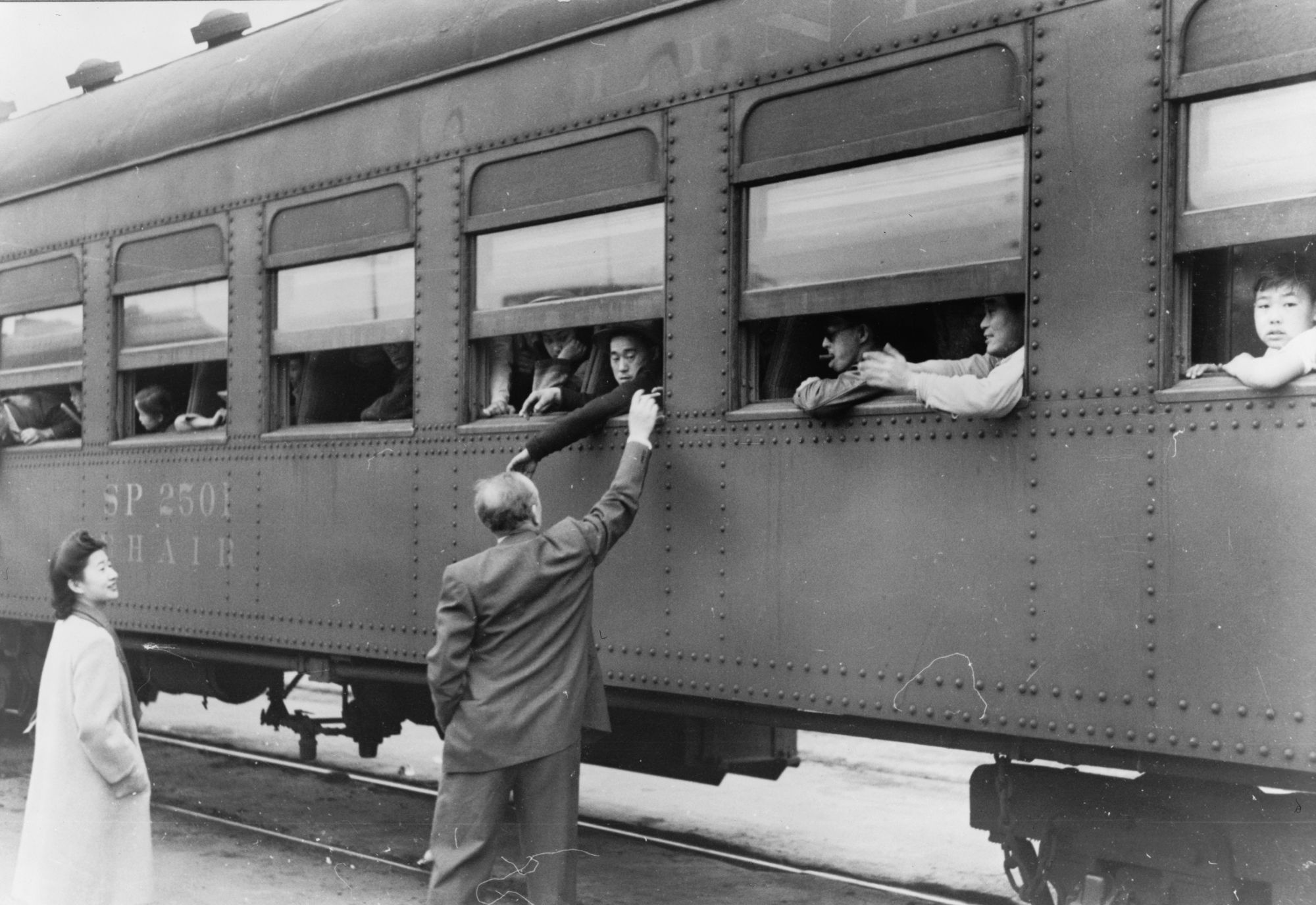 ...the seats would recline somewhat due to the crowded conditions of having so many people in the cars and having little children and babies crying and kids running up and down the aisles and old folks, the whole trip was almost unbearable.
Roy Uno
In addition to the slow pace at which the train traveled, it would sidetrack every time a through train came by. We would sit on the siding for an hour or two, in the heat...so it was hot going through Texas and the Southern states.